– Revitalization of Tsui Ping River –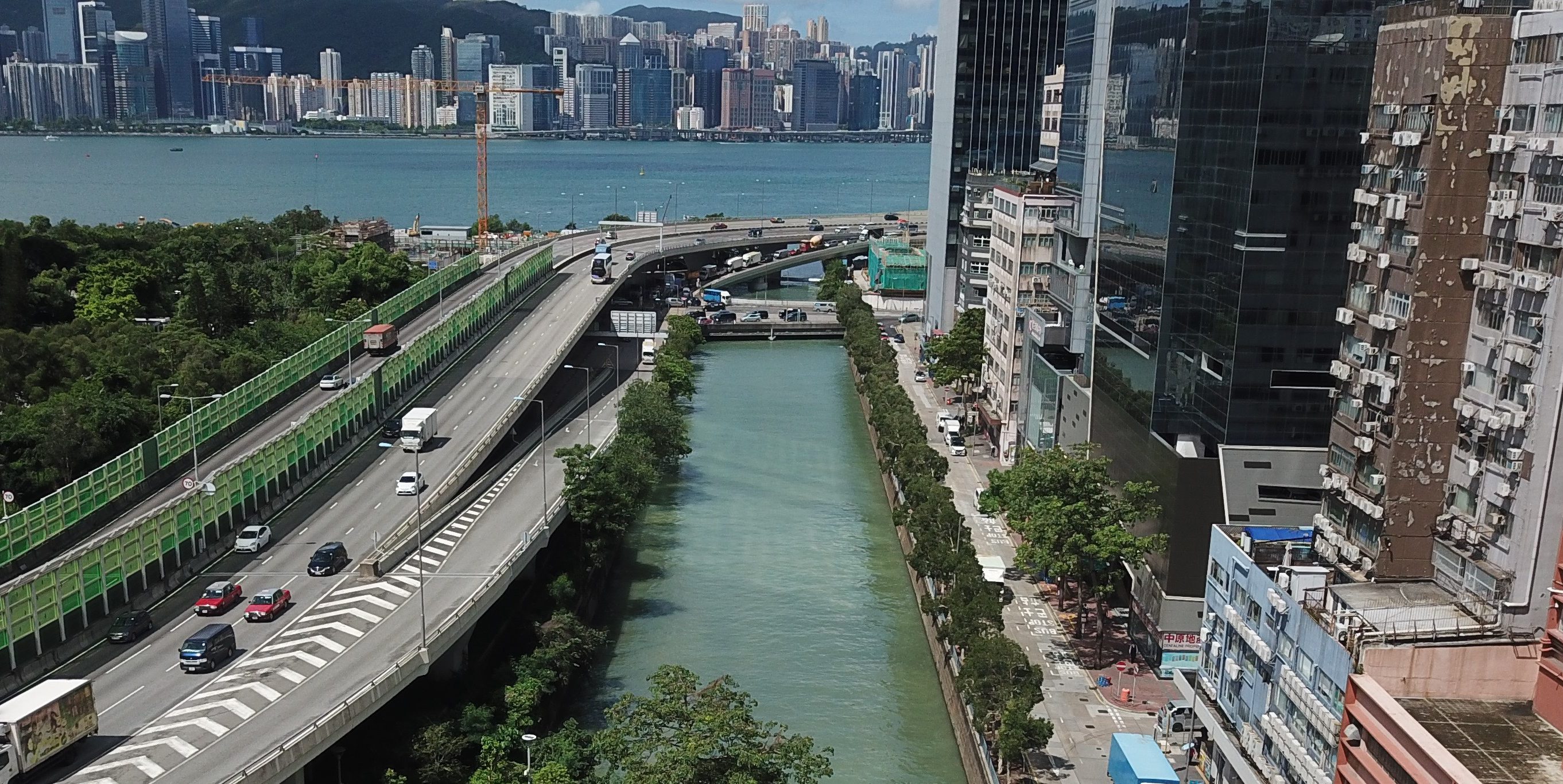 PROJECT BACKGROUND
In recent years, the Government has been dedicated to turning Kowloon East into a Green Core Business District. The Development Bureau proposed the Energizing Kowloon East Conceptual Master Plan and put forward the concept of transforming the King Yip Street nullah in Kwun Tong into Tsui Ping River. The Drainage Services Department aims to convert the existing nullah into a unique river with environmental, ecological and landscaping upgrading works. To match with the objective of the revitalization, the Project will also enhance the connectivity with the pedestrian network.
The King Yip Street nullah is located in the centre of Kwun Tong District adjacent to the residential and commercial areas. Its inherent riverine characteristics makes it a precious riverside public space in the urban areas. We aspire that the Project will inject vibrancy and turn Tsui Ping River into a new landmark where the public can enjoy the river scenes and carry out leisure activities.
"Revitalization of Tsui Ping River" comprises the transformation of about one kilometre of the existing nullah alongside King Yip Street, King Yip Lane and Tsui Ping Road into Tsui Ping River with environmental, ecological and landscaping upgrading. To cope with the objective of the revitalization, the project will also beautify the adjacent pedestrian walkways and enhance the connectivity with the pedestrian network. The project will include the following focuses: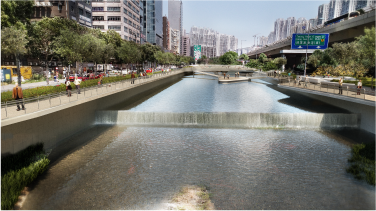 Revitalizing the River
To revitalize the river channel and enhance the water quality through various waterscape, landscape and ecological features, so as to provide a green riverine corridor and improve living environment for the community.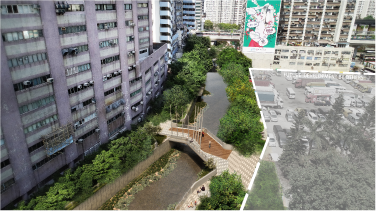 Improving Walking Environment & Connectivity
To improve riverside walkways and provide cross-river footbridges and landscaped decks, in order to enhance the walkability and connectivity of the River with the surroundings with reference to the sustainable development concept of a "walkable city".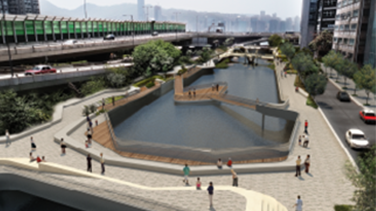 Fostering a Vibrant Public Space
To create a green riverine corridor with water scenery and amenity for the community. This coupled with the adjacent Tsui Ping River Garden and other amenity and recreational spaces in the vicinity will offer synergy and add diversity to the Kwun Tong District.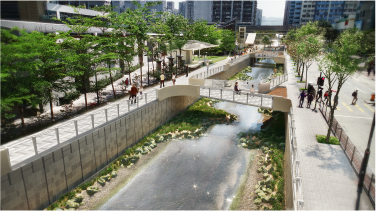 Reducing Flood Risk
To strengthen the hydraulic capacity of the existing watercourse with reference to the recommendations of the "Review of Drainage Master Plan in East Kowloon".

The construction works commenced in July 2020 and scheduled for completion in 2024.
| Contract No. | DC/2019/08 |
| --- | --- |
| Contract Title | Revitalization of Tsui Ping River |
| Consultant | Atkins China Ltd. |
| Contractor | Build King – Richwell Civil Joint Venture |
| Date of Commencement | 3 July 2020 |
| Anticipated Date of Completion | 2024 |
| Approved Project Estimate | $1,342.2 million |